PROTECH ecceeds all the design code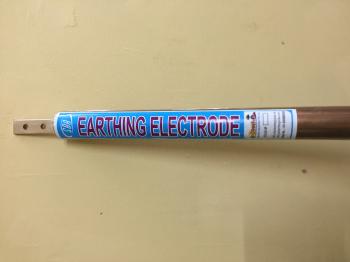 22 Nov, 2019, 05:58 AM

PROTECH ecceeds all the design code and safety standards developed to protect personal property and sensitive equipments which includes all capital equipments and sensitive electronics at radio & TV broadcast facilities, airports, air traffic control centers, railways infrastructure and network, hotels and hospitals, power generating units, electrical utility sub station, telecommunication center /tower, computer data centers, amusement parks and domestic/ residential/ commercial and industrial establishments.
Chemical Earthing Electrode Protech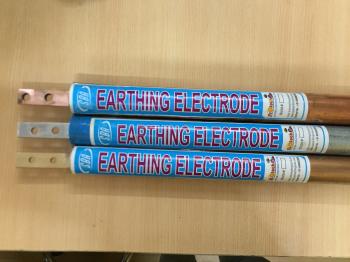 21 Nov, 2019, 05:10 AM

CHEMICAL EARTHING ELECTRODE PROTECH Earthing electrode is an ultra efficient low surge impedance grounding system and provides the desired low maintenance interface with real earth by continuously conditioning the surrounding soil and manufactured by using strip in pipe passes through hot dip galvanized process ensuring 100% corrosive protection and water resistant and ensuring maximum conductivity. This is achieved by applying a thick layer of zinc coating (80-120 microns).
Chemical Earthing Electrode Protech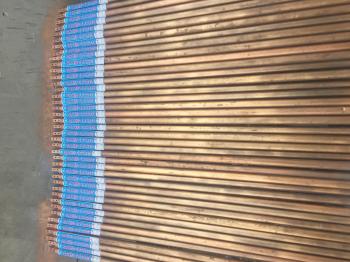 20 Nov, 2019, 1:32 PM

CHEMICAL EARTHING ELECTRODE PROTECH provides eco-friendly, safe, reliable and noise free grounding system at an affordable cost. A system designed and developed to be more effective even in rocks, freezing climates, dry deserts or tropical rain forests and provides stable protection for many years. Thereby offering value for your money. Our sealed maintenance free chemical filled earthing electrode is produced by a group of highly skilled and trained professionals having significantly rich experience and through end-end process knowledge. Our products are compliant to code of practice for earthing IS:3043 1987. This means PROTECH adheres this code which includes comprehensive guidelines on choosing the proper size of the various components of the earthling system, particularly earthling protective conductors as well earth electrodes
Chemical Earthing Electrodeprotech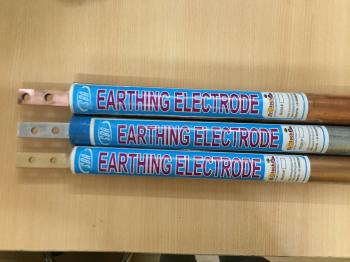 20 Nov, 2019, 06:51 AM

CHEMICAL EARTHING ELECTRODEPROTECH brings the latest technology in earthling / grounding system. PROTECH Earthing Electrode provides path from equipment to earth with a very high quality tests under diverse earth conditions, which provides human safety. A low resistance ground will keep the equipment at or close to Earth potential, reducing any voltage divergence between equipment and earth. This averts an accident or fatality during human contact.
Your Plant Requirements
20 Nov, 2019, 06:30 AM

your plant requirements speciallized in lighting protection ese, conventional chemical earthing mobole earthing polly plastic pit cover if any requirments plss contact protech earthing pvt.ltdContact No-9990555549, 8743027415
Protech Earthing Pvt.Ltd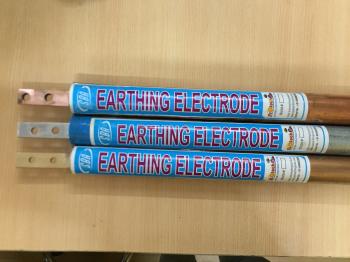 20 Nov, 2019, 06:14 AM

Protech Earthing Pvt.Ltd Is Specialized In Chemical Earthing And Lightning Arrester call us 9990555549, 8743027415
Copper Lightning Arrester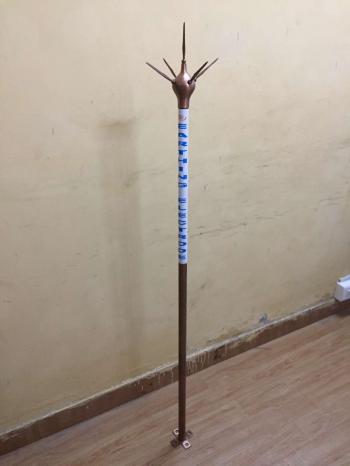 19 Nov, 2019, 10:35 AM

Copper Lightning Arrester Use Protech Make Copper Lightning Arrester. Best Price Call Now 9990555549
Manufacturer:of Chemical Earthing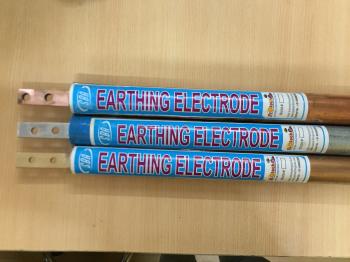 19 Nov, 2019, 08:32 AM

Manufacturer:of Chemical Earthing And Advance Lighting Arrester Contact No-8743027415, 9990555549
Chemical Earthing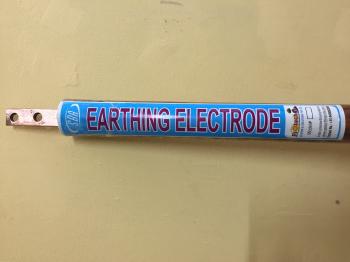 19 Nov, 2019, 05:19 AM

Chemical Earthing – Earthing is required to keep away the effects of surge of voltage so as to make the equipment unaffected due to sudden increase in voltage.Surge may happen due to various reasons and quiet often in Indian conditions.Therefore to safeguard the equipments grounding of equipments and machine becomes imperative to each industrialist.Few years back salt and charcoal mixture was used to construct earthing but because of certain reasons this kind of conventional way of grounding is towards obsolete.In last 2 decade chemical earthing has emerged as one the best way to grounding.Chemical earthing has overcome all the issues associated with conventional earthing like no watering is required in it.Since charcoal alone can is not conductive and ions are relieved through salt solution with water and salts gets completely dissolved in water the variation of earthing resistance are observed and at certain point of time earthing is only visible and it does not work actually.However in case of chemical earthing chemical is used in place of salt and charcoal and this chemical does not get dissolved in water so it gives persistent results as far as earth electrode resistance are concerned.The only care while purchasing Chemical earthing electrodes are purchase is that it should be purchased from reputed company whose electrode are tested by some certified agencies.PROTECH is one of the largest chemical earthing manufacture and uses only high grade raw material to construct chemical earthing.
Protech Earthing Pvt.ltd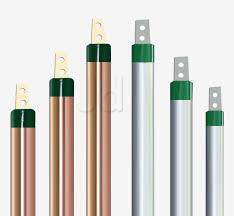 18 Nov, 2019, 11:09 AM

protech earthing pvt.ltd is specialized in chemical earthing and Lightning Arrester